Natalie Alcoba, National Post · Jun. 15, 2011 | 
Last Updated: Jun. 15, 2011 3:03 AM ET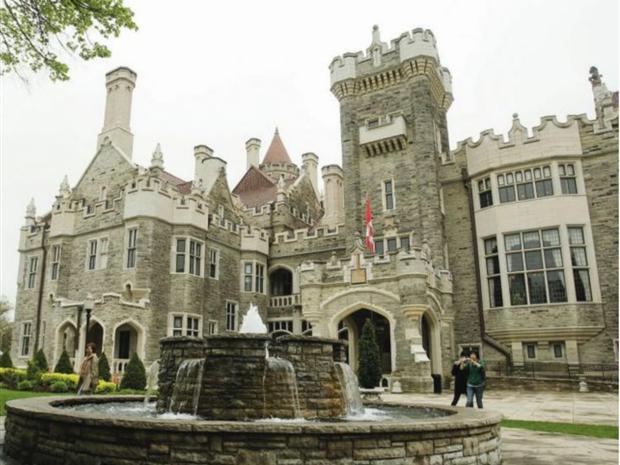 The City of Toronto assumed control of Casa Loma on Tuesday, the inner-city castle that has been run for the last 74 years by a Kiwanis Club chapter, and embarked on a study of future options, which could include putting it on the market.
"I think Casa Loma is something that we eventually have to sell," Mayor Rob Ford told reporters on Tuesday, after council passed a mutually agreedupon transfer of management to a city corporation without debate.
As part of the deal, the city is paying the Kiwanis Club of Casa Loma $1.45-million for artifacts accumulated over their years at the helm, and the value of nine trademarks including "Casa Loma" and "Toronto's Majestic Castle."
Despite pouring money into a $20-million facelift, Casa Loma is an out-of-date venue that has not had the money to adapt to a changing tourism industry and has struggled financially as a result.
The challenge is finding a way to get people to visit the attraction more than once, said Mike Williams, general manager of economic development and culture.
"It's a landmark and as such I suspect there will be a heritage community and many others who think we should retain ownership. Whether we can afford to do that, whether it's the best way to preserve the landmark, we will have to assess."
FOR SALE
In a bid to help the City of Toronto clarify its thoughts on the future of Casa Loma, the Post's Jane Switzer offers this hint of what a Casa Loma real-estate listing might highlight.
Perched atop a hill in Toronto's desirable Casa Loma neighbourhood, this 180,000 square-foot Gothic Revival-style castle boasts 98 rooms, five acres of exquisite gardens and parking for 150. The custom-built home, with ornate woodwork throughout, was constructed between 1911 and 1914, is a five-minute walk to both Dupont and St. Clair West subway stations and several elementary and high schools.
With its proximity to the respectable Forest Hill neighbourhood, buyers can expect to rub elbows with notable residents such as figure skater Kurt Browning and businessman Galen Weston Sr.
The spacious main floor boasts a great hall, dining room and library, as well as a light-filled conservatory, ideal for hosting the next intimate Lady Gaga concert. Other main-floor amenities include smoking and billiard rooms for entertaining. The two ground-floor secret passages are ideal for murder mystery parties and hiding vampire boyfriends.
Features of the three-bedroom, two-bathroom second floor include a spacious guest suite and specially designed sitting room, reknowned for its curved doors and windows. Adventurous buyers can venture into the castle's towers via the third floor, which houses the servant's quarters.
Lower-level features include renovation-ready space for a pool, gymnasium and bowling alley, and an underground tunnel to the hunting lodge and stables. The property's massive manicured landscape is its greatest appeal, with five acres of gardens hosting a stable and a two-storey, 4,380-square-foot hunting lodge.